In the world of electric guitars, few brands have managed to build a reputation for quality and craftsmanship like ESP Guitars. But are these guitars really worth the hype, or is it just a clever marketing ploy? In this comprehensive article, we'll take a deep dive into the world of ESP guitars, examining their history, build quality, sound, playability, and overall value. By the end, you'll have all the information you need to decide whether ESP guitars are right for you.
A Brief History of the Company
ESP, short for Electric Sound Products, was founded in Tokyo, Japan, in 1975 by Hisatake Shibuya. Originally a small retail store, it quickly established itself as a custom guitar shop catering to the needs of professional musicians. In 1983, the company expanded its operations to the United States, focusing on producing high-quality custom guitars and replacement parts.
Their big break came in the mid-1980s when they started working with iconic guitarists like George Lynch (Dokken) and Kirk Hammett (Metallica). The endorsement from these renowned artists helped propel ESP into the mainstream, and they soon became a go-to brand for professional musicians and serious enthusiasts alike. Today, ESP continues to produce a wide range of guitars, from affordable entry-level models to high-end custom instruments.
Build Quality and Craftsmanship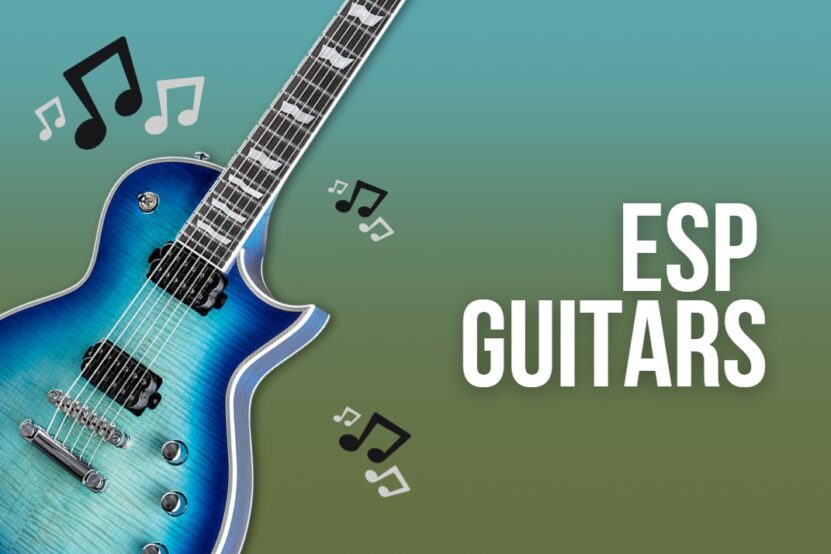 One of the factors that sets ESP guitars apart from their competitors is their commitment to quality craftsmanship. The company offers three primary product lines: the ESP Original Series, the LTD Series, and the E-II Series.
ESP Original Series
Handcrafted in Japan, these are the cream of the crop. Featuring premium tonewoods, top-of-the-line hardware, and meticulous attention to detail, the Original Series represents the pinnacle of the company's craftsmanship.
LTD Series
Designed for musicians on a budget, the LTD series offers more affordable versions of ESP's most popular models. While these guitars are mass-produced in factories located primarily in Indonesia and China, they still maintain a high level of quality, making them a popular choice for gigging musicians and hobbyists alike.
E-II Series
Serving as a bridge between the Original and LTD series, the E-II guitars are crafted in Japan but at a more accessible price point. These instruments boast excellent build quality and materials, offering a fantastic balance between performance and value.
Across all three product lines, ESP is known for its meticulous attention to detail and commitment to using high-quality materials. From the choice of tonewoods to the hardware used, each guitar is designed to ensure optimal performance and durability.
Sound and Playability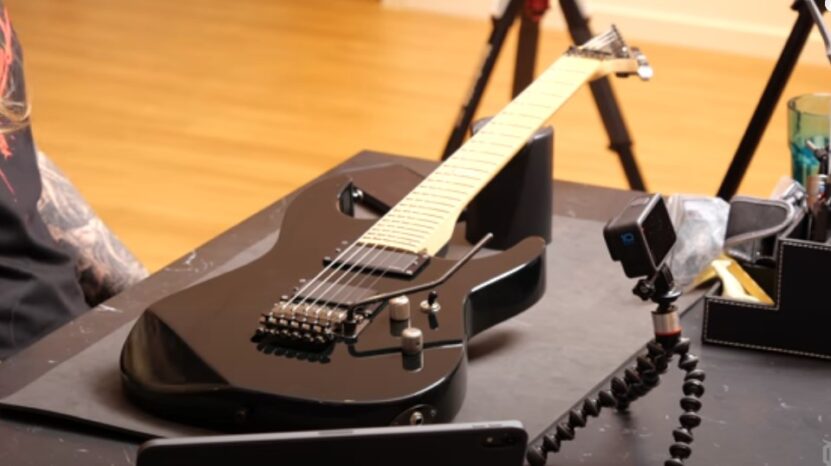 These guitars are often associated with heavier genres like metal and hard rock, thanks to their aggressive aesthetics and powerful pickups. However, don't let appearances fool you—these guitars are incredibly versatile and can cater to a wide range of musical styles.
Many ESP guitars come equipped with active pickups, such as the famous EMG 81/85 combo, which offers a high-output, aggressive sound ideal for metal and hard rock. However, you can also find models with passive pickups, like the Seymour Duncan JB/Jazz set, which provides a more balanced and dynamic tonal response suitable for blues, jazz, and classic rock.
When it comes to playability, ESP guitars are widely praised for their comfortable neck profiles and smooth fretwork. Many players find that the thin "U" shape necks and extra-jumbo frets make it easy to play fast runs and complex chords, making these guitars ideal for shredders and technical players.
Notable ESP Artists and Signature Models
ESP's impressive roster of artists speaks volumes about the quality and performance of their instruments. Some of the most notable guitar players include:
1. James Hetfield (Metallica)
Known for his powerful rhythm playing and chunky riffs, Hetfield has been a long-time user. His signature models include the ESP Snakebyte and the LTD Truckster, both of which are designed to cater to his aggressive playing style.
2. Kirk Hammett (Metallica)
As Metallica's lead guitarist, Hammett has relied on this brand's guitars for their fast playability and screaming tones. His signature models, such as the ESP KH-2 and LTD KH-602, feature his iconic skull-and-crossbones inlays and EMG pickups.
3. George Lynch (Dokken, Lynch Mob)
A true guitar hero, Lynch has been associated with ESP since the 1980s. His signature Kamikaze model and LTD GL-200 series showcase his unique playing style and aesthetics, with bold finishes and custom graphics.
4. Alex Skolnick (Testament)
A highly respected guitarist in the metal community, Skolnick's signature ESP AS-1 and LTD AS-1 models feature classic single-cutaway designs, Seymour Duncan pickups, and elegant finishes that reflect his refined playing style.
5. Stephen Carpenter (Deftones)
Known for his innovative use of extended-range guitars, Carpenter's signature ESP SC models are designed with his unique playing style in mind. These guitars often feature baritone scale lengths, custom Fishman Fluence pickups, and sleek, modern aesthetics.
Comparing ESP Guitars to Other Brands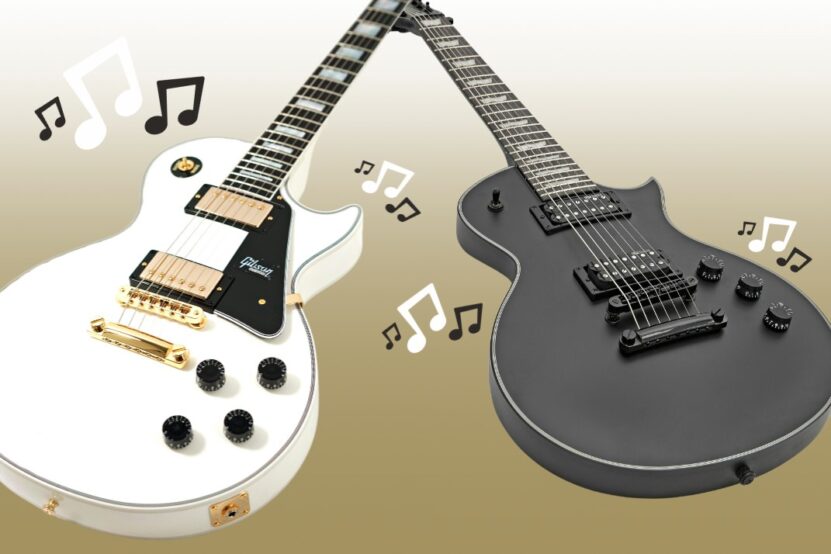 When considering an ESP guitar, it's important to compare them to other brands in the market. Here are a few comparisons to help you make an informed decision:
ESP vs. Gibson
While both brands have a strong following, ESP guitars tend to offer more modern features and aesthetics, making them better suited for players seeking cutting-edge designs and electronics. In contrast, Gibson guitars are often associated with more traditional styles and tonalities.
ESP vs. Fender
Fender guitars are known for their classic designs and bright, sparkling tones. While ESP guitars can certainly achieve a wide range of sounds, they are more often associated with heavier genres due to their aggressive pickup configurations and aesthetics.
ESP vs. Ibanez
Both ESP and Ibanez cater to players who prioritize speed and technical prowess. While both brands offer excellent build quality and playability, Ibanez guitars tend to have thinner necks and flatter fretboards, making them ideal for shredders. ESP guitars, on the other hand, offer a wider range of tonal options and aesthetics, making them suitable for various genres.
Final Thoughts
After our comprehensive analysis, it's clear that ESP guitars are indeed good – and, in many cases, exceptional. With a rich history of craftsmanship, a commitment to quality, and a versatile range of products, this manufacturer has earned its place among the top guitar brands in the world.
Whether you're a seasoned professional or a budding guitarist, there is something to suit every need and budget. From the affordable LTD series to the high-end ESP Original series, these guitars deliver in terms of sound, playability, and build quality.
If you're considering investing in a new electric guitar, ESP should be high on your list of options. With an impressive lineup of artists and a proven track record of excellence, it's hard to go wrong with such a powerful guitar.